Social Enterprise Guide: Governance
By James Russell
5:00 AM Wednesday Sep 3, 2014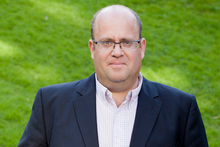 Henri Eliot, CEO, Board Dynamics.
The governance of a social enterprise or conscious business requires the same commercial acumen and business savvy as a regular enterprise, because it is run on the same principles.
Where it differs, however, is the expectations of the board in terms of results.
"Governance is key for social enterprises," says Henri Eliot, CEO of Board Dynamics in Auckland.
"The board is responsible for establishing the strategic and ethical directions of the company. It recruits, compensates and evaluates the CEO and establishes a succession plan for senior management. The board is also responsible for the oversight of risk management, internal control and corporate communications."
Eliot says that meeting these responsibilities requires the board to have an effective system of governance and to recruit directors who will work well together to meet the expectations of the owners, legislators and regulators.
"They need to work as a team but there should also be a creative and healthy tension that comes from the 'constructive interaction' of people with different backgrounds."
Eliot says that social enterprises often recruit board members based on personal relationships. Traditionally the primary sources for board members have been the personal contacts of the CEO, chair, other board members and senior management.
"To overcome this shortcoming, organisations should assess the skills currently needed over the next three years. Boards should actively seek out competent, qualified individuals who can help them understand diverse viewpoints from a wide cross section of the community."
Eliot says it is critically important for board members and management to be clear about their respective roles because they directly affect their activities and relationships.
"The board should determine how engaged it should be in the company's destiny. This will define what kind of directors should serve and their degree of commitment and engagement."
By James Russell
Copyright ©2014, APN New Zealand Limited