Henri Eliot: How to improve health and safety in NZ boardrooms
By Henri Eliot
1:15 PM Tuesday Jun 16, 2015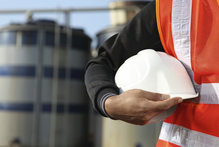 If the Chairman, directors and CEO are genuinely committed to the health and safety of their people, clients and the public, that message will quickly make its way through the business.
James Fletcher was recently the Managing Director of OCS Limited where the company reduced its total recordable injury frequency rate (TRIFR) by 91 per cent. OCS employs 4,000 people across 23 offices in New Zealand.
He was a Finalist for Executive of the Year in the New Zealand Workplace Health & Safety Awards 2015.
Read also:
• Henri Eliot: Commitment critical for directors on not for profit boards
• Henri Eliot: What makes an outstanding chairperson?
What are the key business benefits of good health and safety performance?
Good health and safety performance has a positive impact on all key business drivers and can deliver compelling financial and non-financial benefits.
Employee engagement and retention improves when there is a visible and genuine commitment by senior management to a healthy and safe workplace. Productivity and uptime increases as incidents, injuries and lost time reduce. Likewise, efficiencies can be gained when you engage your supply or contractor chain in your safety vision.
Your health and safety performance can become a USP, as your products or services are seen to be manufactured or delivered in a safe manner, or you can show a deep understanding of the safety challenges of the industry sectors within which you operate.
Improved client satisfaction and retention follows when clients are comfortable that you are managing their risk. This will often contribute to a stronger client relationship and improved cash collections.
Lastly, good health and safety performance contributes directly to profitability. Reduced incidents and injuries translate to lower injury management costs and ACC premiums, thereby improving your bottom line.
What systems and processes should be established to achieve a safe and healthy workplace under your control?
Far from being an exhaustive list, the key components are based on effective health and safety leadership.
These include a clear and well-communicated safety vision led by the Board, CEO and senior management. This sets the tone for what follows. Directors and senior managers should educate themselves about the risks and resources available within their businesses through executive site visits and regular impromptu conversations with staff.
Systems (online or otherwise) to capture induction, training, site specific and incident data are a must. This will lead to greater visibility throughout the organisation and enable trend analysis. You should establish a balanced mixture of lead and lag indicators to ensure that proactive initiatives are implemented and that their impact can be tracked.
Employee engagement and participation is critical, so that practical issues are raised and addressed quickly and effectively, with the buy in from the people who are most affected.
Most importantly, you should encourage a culture of curiosity and healthy unease to constantly question whether the current practice is the safest and healthiest way of achieving the task.
As a leader, how do you encourage a positive and robust health and safety culture?
Own it, and make it a key part of what you do on a daily basis. Embed health and safety in your business strategy. Highlight how a positive and robust culture will contribute to the effective delivery of that strategy. Get personally involved. Stress how important it is to you and demonstrate that you have a genuine interest in the wellbeing of your people.
The Business Leaders' Health & Safety Forum has identified 8 practices of world class CEO health and safety leadership. These include clarifying the vision, recognising contributions, investing in health and safety, managing the risks, getting personally involved, monitoring the right outcomes, engaging your people, and letting them get on with it. These are excellent steps to achieve a positive and robust culture.
Does it begin at the board table and spread throughout the organisation?
Absolutely. Like any other aspect of governance, the tone is set from the top. If the Chairman, directors and CEO are visible and genuinely committed to the health and safety of their people, clients and the public, that message will quickly make its way through the business.
Is it the role of directors to provide leadership and policy that sets the direction for health and safety management?
Yes. As highlighted earlier, effective health and safety performance comes from embedding it in the business's strategy. Clarifying the safety vision is the first step in that process. Working closely with the CEO will ensure that the governance and management functions are aligned, resources are identified and that the strategy can be implemented effectively.
Often, engagement with directors occurs too late and the outcome focusses more on compliance rather than a generative or transformational approach to the company's health and safety culture.
With the impending changes to our health and safety legislation and the greater obligations on directors, discussions of this nature are critical.
Key lessons, from your experience, implementing H&S in your career to date?
Be bold and set the expectations high. Embed health and safety in your strategy and constantly draw the link between good health and safety practice and good business practice and outcomes.
Get personally involved, even to the extent of "getting on the tools". Your people will appreciate it. Constantly ask questions, and take the time to listen. The best ideas invariably come from the people on the front line.
Recognise that Zero Harm, does not mean Zero Tolerance. We are human. We make mistakes. Your people may need further training or specific equipment, or the task may need to be re-examined because of environmental factors. Be genuine and understanding.
By Henri Eliot