Diversity urged for boards
By Laurel Stowell
6:26 AM Friday Oct 10, 2014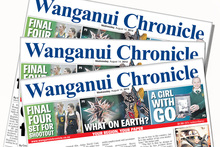 Board Dynamics chief executive Henri Eliot joined the call for collaboration by telling attendees what made for a good governance board.
He said boards needed diversity – of age, race, sex and skills – and should not be "pale, male and stale".
Board meetings should be challenging and being a board member was not a job for life. Terms should not exceed seven years and regular refreshment was necessary.
Members should be chosen on their skills, not because they were family or friends. And they should spend 70 to 80 per cent of meeting time on long-term planning, rather than recent performance.
Being a CEO facing a board could be very lonely, and board chairs needed to be aware of that.
Members also needed strong ethics. They had to set a good example – for example by not taking home pens and pads from the office.
"Setting the right tone at the top drifts down through the organisation. It gets more serious if a tractor is missing," Mr Eliot said.
His advice to new board members was to have a mentor and to keep quiet and listen at first.
They had to remember that their first responsibility was to the company, to grow value for shareholders, and for the mental and physical safety of staff.
They should work for at least a day a year on their organisation's shop floor.
"Go to the meetings. It's important to be there, be awake and be proactive, but also if it's time to go, go.
"Be very self-aware."
By Laurel Stowell
Copyright ©2014, APN New Zealand Limited